I've created this page, not because I think it will be of much interest to anyone else, but more of a fun catalog to remind myself of other bikes I've ridden.
2007 Honda CBR1000RR, Owned by Dan M.: I was familiar with this bike as I had owned a 2004 CBR1000RR for several years before riding this one. The one major difference was that my bike had swingarm extensions (put on by the previous owner). This changes the handling and also prevents wheelies (which is the intended purpose of the extensions).
As a result, the first time that I rode the 2007 (which also produces more power than the 2004) I did an unintentional wheelie and then promptly returned the bike to Dan.
The photo below shows the 2007 on the left and my 2004 on the right.
2007 Suzuki DR-Z400S, Owned by Kelsey S.: This was the first full size dirt bike I ever rode. At first it felt very awkward, because being used to street bikes I rode sitting down all the time and the handlebars are setup to be able to ride comfortably standing.
After being told repeatedly by every source (Kelsey, YouTube, the motorcycle safety course) I rode it again standing and was amazed at how comfortable and confidence inspiring the bike felt in comparison to my stock XR650L which has notoriously low bars.
2001 Honda CBR 600 F4i, Owned by Mike H.: This was my first ride on a true sport bike. I was very suprized at how stable and forgiving the ride was. I was definitely not used to the riding stance, as I found it very hard not to put all my upper body weight on my wrists. The riding position makes the bike feel tiny.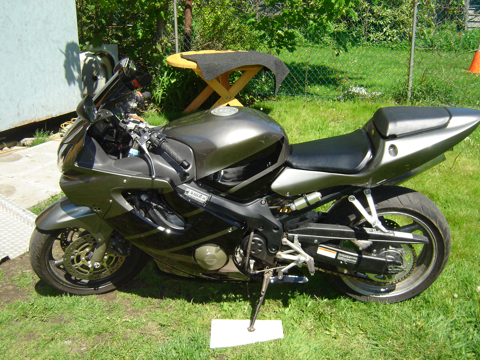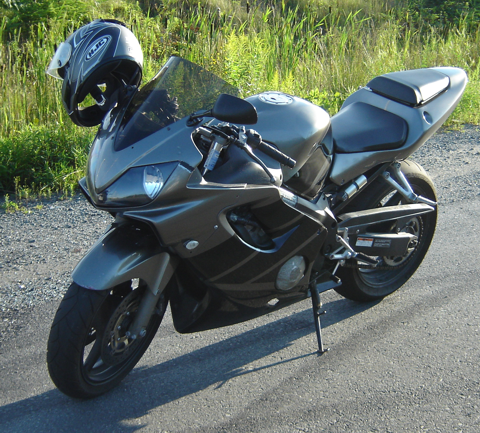 1979 Honda CB400T Hawk, owned by Brian A: This bike was purchased by my Dad and run for a few years when I was in my teens. At the time I had some experience with the XR80 dirt bike, but didn't have my Motorcycle license, so I could only test it out on a few quiet roads under supervision.
1980 Honda XR80
This was my first motorcycle, the one I learned to ride on. It was purchased as a well used bike and we did some work to fix it up, though I think my parents liked the fact that it had a bald rear tire as it kept the speeds down in the grass fields.